ABOUT PDG BRIAN MCGRATH OAM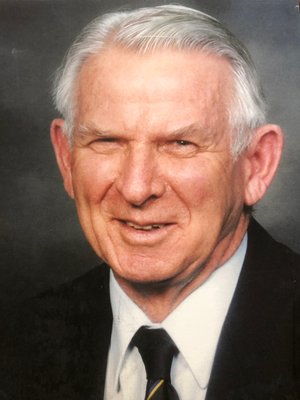 History will record that Brian was a charter member of Brisbane Bardon Club in 1967 and was the last active surviving charter member, he has occupied most positions in the club some of them on numerous occasions.
Obviously Brian's talents and leadership qualities were quickly recognised as he was elected as District Governor of Lions District 201K seven years later and served in that capacity during 1975-76, whist still owning, operating and managing his very successful plumbing business, together with raising a young family.
Brian quickly established himself as a person with vision and dedication. In his role as one of the founding trustees of Lions Camp Duckadang, he and others spent dozens of weekends developing what was then just part of an adjoining farm to what it is today. The pool at the complex which carries his name as the "Brian McGrath Pool" is a testament to his years of service to that camp.
At Q3 Lions District in the mid- eighties one couldn't help but be impressed with the passion and dedication Brian demonstrated when speaking at Conventions or the like in prosecuting a case. He was a perfectionist in enthusing delegates to commit to a worthy cause there and then, often with a hand on heart financial contribution, he himself leading the way.
Brian was Deputy Chair of the 1991 Brisbane Lions International Convention; the first held in the southern hemisphere, and judged by many at International level to be the best convention ever. In 1991 Brian was invited to chair the Lions Miss Personality Quest which raised funds for Medical Research. He held that position for 10 years and annual reports of that time will reflect funds raised to the order of $400-$500,000 each year.
Brian demonstrated a commitment to youth as he foresaw them as our future. One of his great passions being Lions Youth of the Year, where he'd been club chairperson for many years.
Brian was one of the co- trustees of the LifeSavers Foundation, and was dedicated to preserving their legacy; one of the aims being to support Lions Australia in Membership Initiatives. Brian has been a trustee of this foundation for over 20 years and served as Chairman for several years. One of his lasting legacies, being the Leo Clubs "project of the year" in both the Alpha and Omega categories.
Brian was admitted to the Australian Lions Foundation Hall of Fame in 2006 and was also elected a life member of the Australian Past District Governors Association that year.
Whilst being quiet and relatively unassuming, Brian wasn't one to seek accolades not that they weren't deserved. He was a Melvin Jones Fellow, a Life Member of the Association, proudly carried Ray Phippard Fellowship No 10, among many others. The citation covering Brian's Order of Australia Medal OAM noted his contribution to Lions in so many areas.
The Inaugural Award of the PDG Brian McGrath OAM Award for Best Humanitarian Project by a Alpha Leo Club was made in 2020. The Lifesaver Foundation offer two Awards; one for the Best Humanitarian Project by a Alpha Leo Club and Best Humanitarian Project by a Omega Leo Club. No entries were received in 2020 for the Omega Leo Club there was only one presentation. These ongoing awards will be presented annually at the Lions Club National Convention.
Brian provided a lifetime of service to Lions and as a Trustee of The Lifesaver Foundation is remembered after his death on 8th December 2019.
Best Humanitarian Project by an Alpha Leo Club
2020 - Awarded to The Cathedral School Leo Club (Townsville)
2021 - Awarded to King Island Leo Club
2022 - Awarded to Waroona Leo Club

Best Humanitarian Project by a Omega Leo Club
2021 - Awarded to Central Queensland Leo Club
2022 - Awarded to Cessnock Community Leo Club